New Forest Off-Road Half Marathon - Roundhill
Sat 11th, November 2023
Part of the New Forest Trail Run Series
Distances
Half Marathon: 21.6km
Medium: 16.4km

Sat 11th, November 2023
Half Marathon : 09:00am
Medium : 09:15am

Start Location
Roundhill Campsite, New Forest, Beaulieu Road, Brockenhurst, SO42 7QL
About
Introducing The New Forest ½ Marathon starting from Roundhill Campsite. This amazing trail running event is set in the heart of the New Forest National Park which is an Area of Outstanding Natural Beauty. Consisting of wide, hard packed gravel pathways, the route weaves through magnificent forests where you'll encounter the native New Forest ponies as well as horses, donkeys, and deer roaming free and grazing on the side of the trails.

The New Forest has been voted the best National Park in Europe and 10th in the world. It ranked higher than the Grand Canyon!

The well maintained and solid underfoot trails are easy to run on in any weather and make for the perfect late season conditions.

The route can be described as slightly undulating / relatively flat with only a 183m elevation gain over the full 1/2 marathon route. The route is easy to follow and flows seamlessly as it guides you through ancient woodland and beautiful heathland.

What better place to experience trail running! Regardless of experience or ability, we actively encourage new runners to our events and have 2 route lengths to choose from: 1/2 Marathon (21.1km) and Standard (16km).
Sign Up Now
£35.00 - £40.00
2 Distances
21.6k & 16.4k
LIMITED TO
600 Runners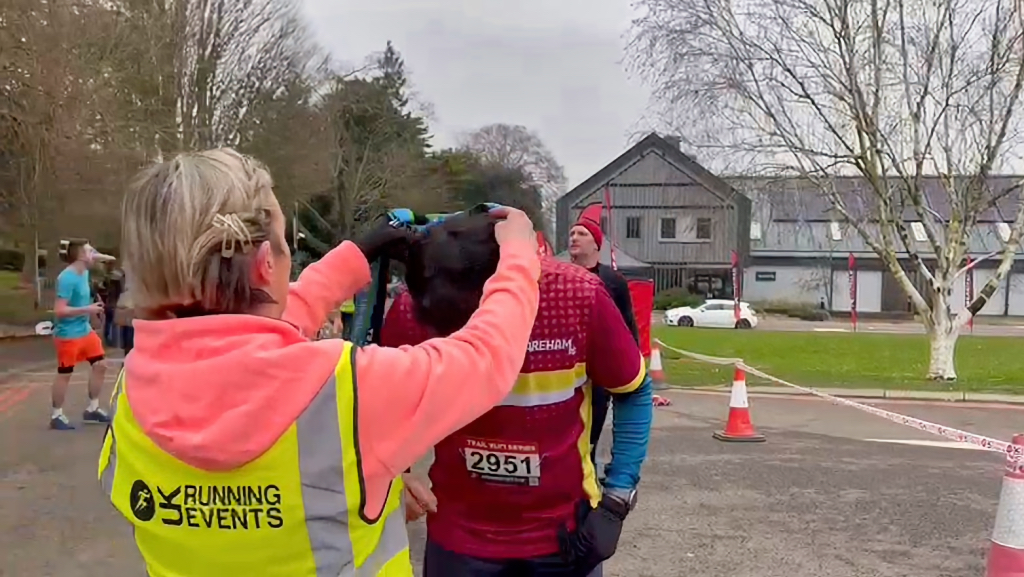 Interested in Volunteering?
We wouldn't be able to run our events without our super cool volunteers and there are lots of ways that you can help!
Along with the awesome feeling of helping other people achieve their goals, there are some epic perks to being a volunteer.
Route Map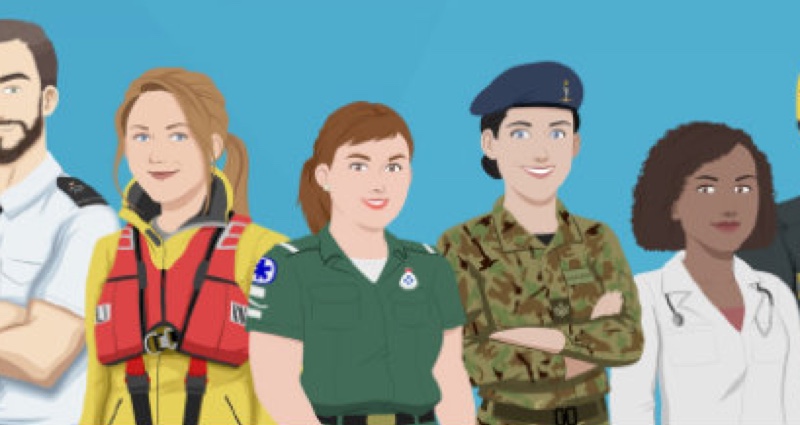 NHS / Blue Light Card
Are you a blue light card-holder or NHS worker? As a way of saying thank you, you can now receive a discount on our Inflatable 5K and Trail Runs in 2023!
By entering your email address you agree to be contacted by UK Running Events.
Route Information
21.6km
Elevation Gain:
196m
Start Time:
09:00am
Other Info:
Not Dog Friendly
£40.00
16.4km
Elevation Gain:
145m
Start Time:
09:15am
Other Info:
Not Dog Friendly
£35.00
What's Included?
Your Entry Includes...

Signposted Course

Chip Timing

Finishers Medal

Neck buff

Aid Stations

Personalised Certificate

Online Results

First Aid Cover

Drink

Bib & Entry Pack

Encouraging Marshals

Socks
About The Day
Part of the New Forest Trail Run Series
Distances
Half Marathon: 21.6km
Medium: 16.4km

Sat 11th, November 2023
Half Marathon : 09:00am
Medium : 09:15am

Start Location
Roundhill Campsite, New Forest, Beaulieu Road, Brockenhurst, SO42 7QL
Kit List
Event Phone Number: 02033 717 156
Food / Drink Suitable For The Race
Things To Note
Save The Event Phone Number: 02033 717 156.
If you have your bib, there is no need to register on the day.
Bib numbers should be displayed clearly on the front of you.
We are plastic free, please bring a reusable cup / bottle for use at the water stations.
There will be First Aid support located at the on-course aid stations and event centre.
Spectators
Spectators are always welcome at New Forest Off-Road Half Marathon - Roundhill. We love that spectators further add to the fantastic atmosphere at the event.
Course Signage
The race will be clearly signed using PINK arrows and PINK tape.
We will also mark hazards and road junctions with 'Caution' signs. Please take care at these points.
Event Day Timings
Date: Sat 11th, November 2023
07:30am - Runners Arrive At The Venue
The car park opens to allow runners to prepare themselves for the race and grab a coffee.
09:00am - Half Marathon Distance Race Start!
The race kicks off as the Half Marathon distance runners cross the start line.
09:15am - Medium Distance Race Start!
The race kicks off as the Medium distance runners cross the start line.
14:45pm - The Race Finishes / Cut-off Time
Your adventure finishes, you will cross the finish line and collect your bag full of goodies.
15:15pm - The Event Centre Closes
The venue closes.
Reviews
Your marshals were brilliant today. Loved the event and will definitely be back. Thanks
It was an amazing morning loved every minute
I had a fantastic time. Well organised and well laid out route. Thank you
Great course, well marshaled by a cheery bunch!! Back next year for sure
Well organised from arriving to departing. See you next year
Absolutely loved that. So well organised, and what a fantastic route
Frequently Asked Questions
How Do I Enter A Group?

Use the form found on the event page to add each member of your team to the cart.

Can I Add More People To My Booking?

You will need to make a new booking. Group discounts are applied per booking only.

Can I Run With A Group Of Friends?

Yes! Please car share where possible as parking may be limited at the venue.

What Should I Wear?

We would recommend trail running clothing and trail running shoes. A rain jacket is also a good idea if we have wet conditions on the day.

Can I Get A Refund?

No, unfortunately we do not offer refunds unless you have opted for Ticket Protect. We can offer to transfer your ticket to a replacement runner if we are contacted two weeks before the event you have entered, this will incur a £7.50 charge. Please read our terms & conditions for further information.

Can I Move My Ticket To A Different Event?

Yes, you must let us know 10 days prior to your event. We can move you to a different event for a £7.50 charge.

Can I Bring My Friends And Family To Watch?

Yes! However, please car share where possible as parking may be limited at the venue.

Is There An Age Limit?

Our trail running events are open to ages 12+. Under 16's must run with an adult during the event

Can I Buy A Ticket On The Day?

Yes, if the event has not sold out. On the day entries are available and are subject to on the day pricing. Please see the event page for more information.

What Is Included In My Entry?

The entry pack (sent in the post approximately 1 week prior to the event) includes your bib number. At the finish everyone gets a medal and a finisher's gift.

Will I Receive Any Additional Information Before The Event?

Yes, we will send out a pre-event information pack via e-mail 1-2 weeks before the event. This will include confirmation of your entry, direction maps with parking and venue details & your start time.

Are Dogs Allowed At The Event?

Sorry, we do not allow dogs at our events unless it specifically states canicross on the event. Guide dogs and assistance dogs are permitted.

I Am Pregnant, Can I Run?

We would advise to seek medical advice prior to taking part in a trail run if you are pregnant.

I Have Lost My Pack Can I Still Participate?

Yes! Please contact us with your entry ID and we can arrange for a replacement pack to be collected on event day.

I Have My Bib Number, Do I Need To Register?

No. If you have your bib number you just need to turn up on the day, warm up and head on out at your start time.

Is Water Provided On Course?

Participants are encouraged to bring their own water and nutrition to the event. Emergency water will be available at the aid stations. Please bring a reusable cup / bottle if you think you may need to use this.

Can I Wear A Gopro?

You are able to wear an action camera yes. It is your own responsibility to keep this safe and undamaged.

When Do I Get My Results?

We will send you your result via email once the event has taken place.

Worried about losing your money due to unforeseen circumstances? Add ticket protect and receive a full refund if you are unable to attend the event. See full terms and conditions here.
Sign up for our newsletter
Stay up to date with offers, event news and other exciting announcements!