Summer Offer
Save an EXTRA 10% this Summer with code SUMMER10
Peterborough (Cambridgeshire)
Sat 10th, December 2022

Peterborough (Cambridgeshire)
Sat 10th, December 2022
From £33.50 £47.50*
plus booking fee

Where & When?
East Of England Showground, Oundle Road, Peterborough, PE2 6XE
Sat 10th, December 2022
Start times from 09:00 until 14:00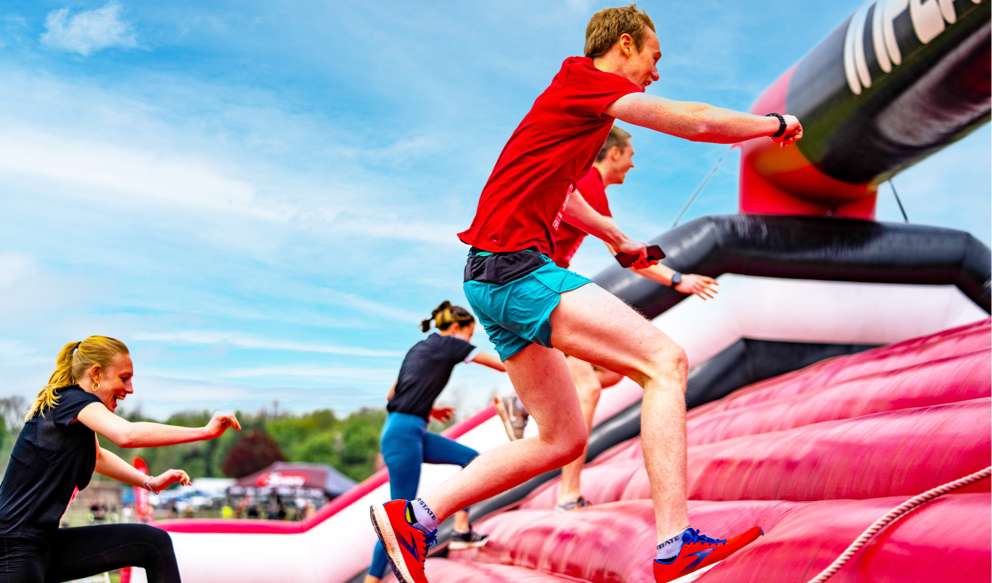 The Inflatable 5K
The world's largest and best Inflatable 5K is coming to Peterborough (Cambridgeshire) on Sat 10th, December 2022. The 2022 edition of the Inflatable 5K obstacle course has got even Bigger, Bouncier and Better!
With four different distances - 2.5K, 5K, 10K, 15K - to choose from, anyone can take part! This event is one of the best things to do in Peterborough (Cambridgeshire) in 2022. An awesome day out with your friends or family.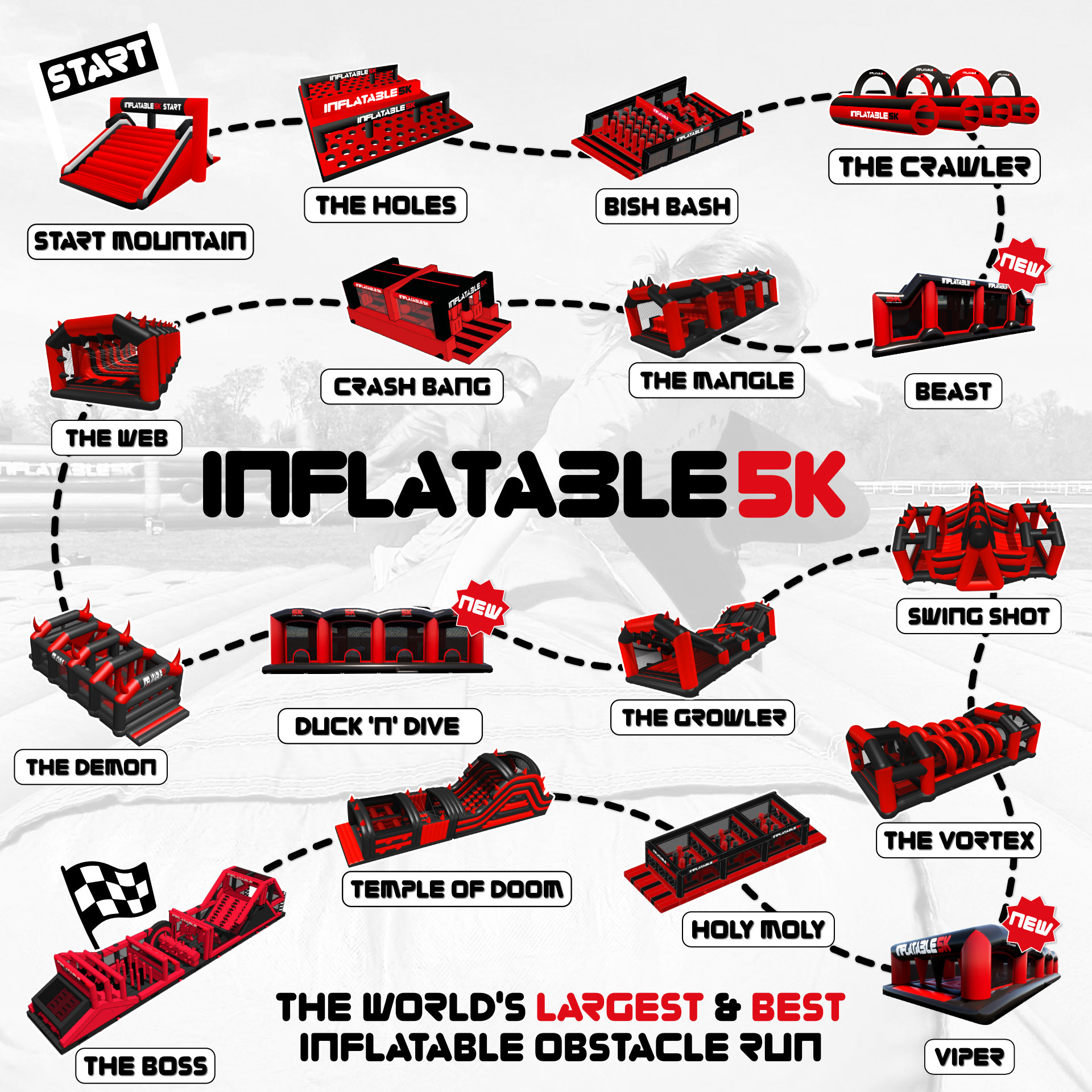 SUMMER OFFER
Save an EXTRA 10% this Summer with code SUMMER10
Prices based on a FlexiWave ticket.
SUITABLE FOR ALL
This gigantic obstacle run is suitable for all, no matter your age or athletic ability. All are welcome.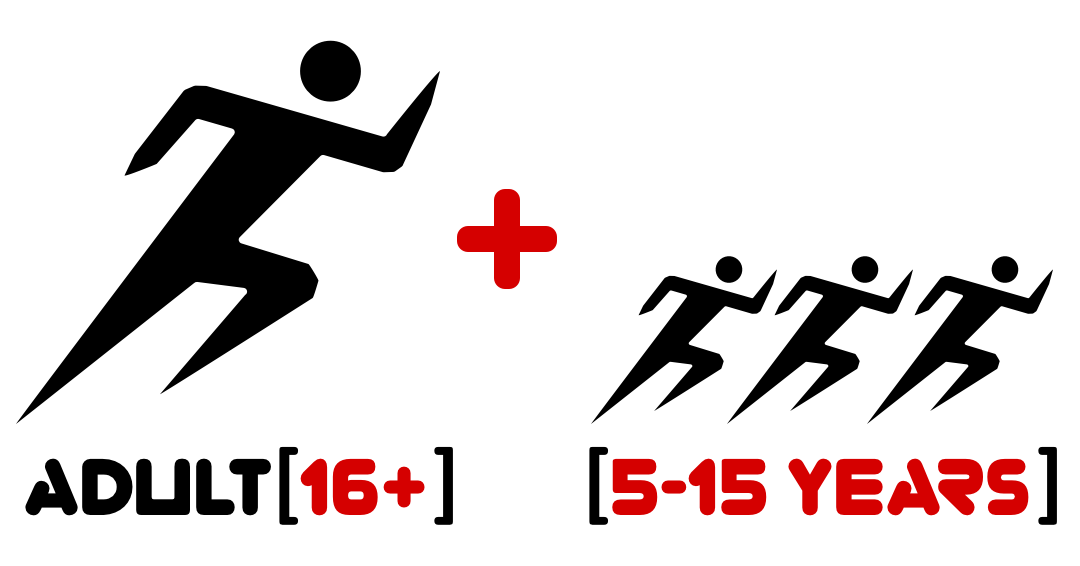 One participating adult (16+) to supervise up to three children.
32 GIGANTIC OBSTACLES!
We've added three additional brand new obstacles, meaning you will tackle 32 gigantic obstacles on the 5K distance. Combined with five pumping music zones to motivate you around the course, this year's Inflatable 5K is the most epic yet!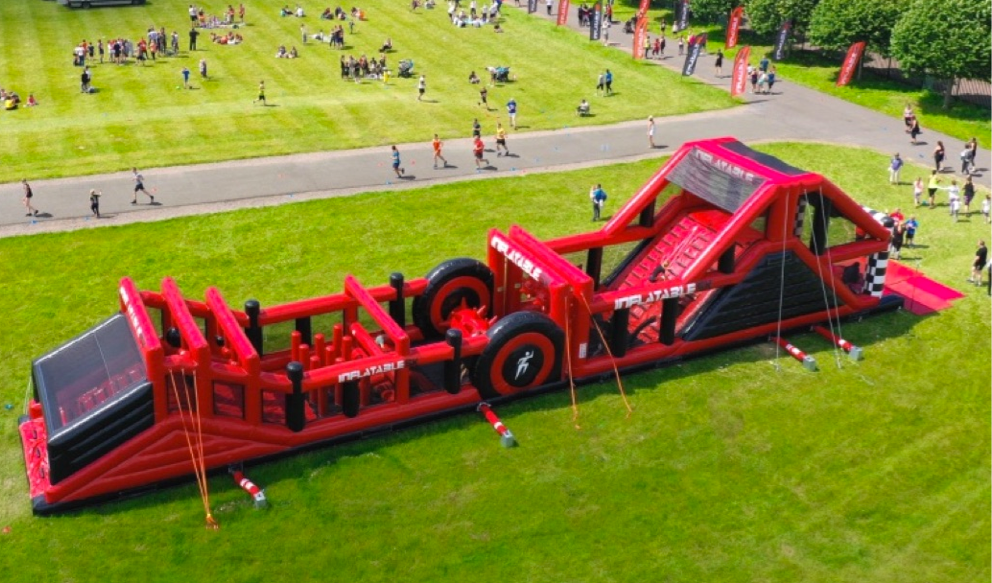 So well organised. From the moment we arrived till we picked up our medals at the end.
What Do People Say About The Inflatable 5K?
So well organised. From the moment we arrived till we picked up our medals at the end.
Absolutely loved it!! My husband and son joined me in this run and we all had a fantastic time.
Loved it, great atmosphere on the day. Will definitely be signing up for some more!
Great team bonding exercise! Definitely recommend!
Event Pre-Information
Bibs

Stick the bib number to the front of your running top. All Runners MUST write their Emergency Contact details on the front of the Bibs prior to the event.

Arrival Time

Do not arrive more than 30 mins before your start. Please check your start time carefully as some start times have been altered slightly to spread runners out.

Parking

Parking is charged at £5 per car, please have the exact change ready for our parking marshals.

Toilets

Toilets are provided at the venue. Please look for signs or ask a member of staff.

Bag Drop

Participants can leave bags (£3 per bag / item) at the bag drop tent located near the start.

Registration

IMPORTANT! You do NOT have to register on the day. Once you have your bib number on your front you are ready to start. Our registration desk is a help point only.

Event Kit List

Sensible running shoes and a long sleeve top. Bring a rain jacket if wet weather is forecast. We love to see runners in fancy dress, so don't hold back! Please do not wear any sharp jewellery or carry sharp objects that could cause injury.

Children

Under 16's must be accompanied by a participating paying adult around the course.

Spectators

Friends and family are welcome to come along and watch in the designated spectator areas only, for no extra charge. Spectators cannot roam around the entire course at must keep off the marked out course and obstacles. Children must be under adult supervision at all times.

Dogs

Unfortunately, dogs are not allowed at our events.

Starting

Make your way to the start line at the time shown on your bib. Marshals will scan your bib number to allow you to access the start line. Participants will be set off in small groups by our start marshals.

The Route

Follow the cones around the course, keep red cones on the right and blue on the left. Arrows will also be positioned along the way to help you around the route.

Inflatable Obstacles

Marshals will be positioned at all the obstacles, please listen to any instructions they may have for you. Allow plenty of space for other participants on the obstacles and please wait your turn.

Drink Station

Water will be stationed midway along the route to keep you hydrated.

Extra Laps

Each lap of the course is 2.5k long. The course split is clearly marked at this point. You must choose the appropriate number of laps for the distance that you have entered.

2.5k = 1 lap

5k = 2 laps

10k = 4 laps

15k = 6 laps

Finish Line

At the finish line please collect your well-earned medal and finishers gift. We would politely ask that participants clear the finishing line area. DO NOT wait for others to finish here. Thank you.

Food & Drink

Food stalls will be on site, why not grab a snack for the journey home?

Merchandise

You can pre-order event merchandise for collection at the event.

Event Updates

Please make sure that you check our website and Facebook pages for all the latest event information.
Frequently Asked Questions
How Do I Enter A Group?

Use the form found on the event page to add each member of your team to the cart. The group discount will be automatically applied to each entry when you have four or more runners in your cart.

Can I Add More People To My Booking?

You will need to make a new booking. Group discounts are applied per booking only.

Can I Run With A Group Of Friends?

Yes, please make sure you all enter the same start wave.

Is The Run A Race?

The Inflatable 5k is not a race. This is all about having fun & taking part with friends & family.

What Should I Wear?

Want to get dressed up for the run? Go for it! We would recommend light running clothing, including a long sleeved top and good running shoes. A rain jacket is also a good idea if we have wet conditions on the day.

Can I Bring My Friends And Family To Watch?

Yes, but why not encourage them to enter and give it a go?! Please do also share a car if possible as parking may be limited at the venue.

Is There Parking Available?

Parking is charged £5 per car, please have change ready for our parking marshals.

Can I Skip Sections On The Course?

Yes, if you don't feel like doing a particular obstacle, just walk around it.

Where Do I Collect My Pre-ordered Merchendise?

Merchandise must be collected on the event day from the merchandise tent.

Is There An Age Limit?

The inflatable 5k is open for ages 5 and up. Children aged 15 and under must be accompanied by a participating adult at all times (max 3 children per 1 adult).

Can I Buy A Ticket On The Day?

Yes. On the day entries are available and are subject to on the day pricing. Please see the event page for more information.

What Is Included In My Entry?

The entry pack (sent in the post or you can collect on the day) includes your stick on bib number. At the finish everyone gets a medal, running socks, multifunctional headscarf and an eat natural bar.

Will I Receive Any Additional Information Before The Event?

Yes, we will send out a pre-event information pack via e-mail one week before the event. This will include confirmation of your entry, direction maps with parking and venue details, & your start time.

Can I Leave My Bag Somewhere While I Take Part?

Yes, there will be a bag drop at the event centre which costs £3 per bag.

Are Dogs Allowed At The Event?

Sorry, we do not allow dogs at our events. Guide dogs and assistance dogs are permitted.

What Is Included In The Pack & Processing Fee?

Pack and processing fee is a Per Person fee, this includes: Transaction fee's, the processing and sending out of the runners packs - which include items such as; runners bibs and event day instructions.

I Am Pregnant, Can I Run?

We would advise against it, however, it is your responsibility to contact a medical professional regarding this.

I Have Lost My Pack Can I Still Participate?

Yes! Please contact us with your entry ID and we can arrange for a replacement pack to be collected on event day.

I Have My Bib Number, Do I Need To Register?

No. If you have your bib number you just need to turn up on the day, warm up and head on out when it gets to your wave time.

We Are A Charity, Do You Offer Charity Discounts?

Yes we do. Please contact us for full information.

Is Water Provided On Course?

Yes, we have a water station approximately halfway around the course.

Can I Wear A Gopro?

You are able to wear an action camera yes. It is your own responsibility to keep this safe and undamaged.

What Is Flexiwave?

The FlexiWave option offers you a discount off the full price. Everyone in the same booking will be assigned the same wave time. This will be chosen for you one to two weeks before event day.

I Can No Longer Attend, Can I Amend My Booking?

You can transfer you booking to another person up to two weeks prior to the event, there is a £5 administration fee for this.

Worried about losing your money due to unforeseen circumstances? Add ticket protect and receive a full refund if you are unable to attend the event. See full terms and conditions here.
Sign up for our newsletter
Sign up for offers & event news!
In order to provide you with the best online experience this website uses cookies. By using our website, you agree to our use of cookies. In order to provide you with the best online experience this website uses cookies. By using our website, you agree to our use of cookies.